Team
"We are a tiny team, but we create great products."
"Grow with the users, I like this way."
-CEO of Mesh Online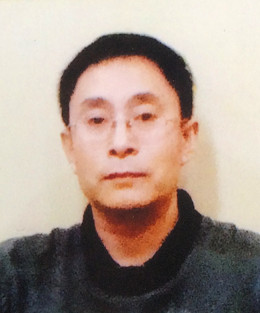 Hi, I'm art golf, I was born in June 20, 1969, from 1987 to 1991, I was studying electronic engineering, and graduated from University of electronic science and technology of China.
Actually, in our team, I'm the only developer, my son's role is as the art director, my wife often tell me some deep advices on a product, all products was born in the family team.
Our Story
One day in October 2010, we decided to develop a 3d game for iPad, the first thing is to find a good 3d engine, we found that Unity is the best, but it had no personal edition at that time, we could not afford the price.
We made a big decision - Make our own 3d engine! Three months later, we knocked out our own 3d engine, it just works!
Because there are hundreds of animals in the scene, we need to generate level of details for all animal models, we purchased two commercial products to simplify our animal models, but none of them can generate good level of details, some animal models broken to parts in the case of low polygon counts.
We made another big decision - Make our own polygon reduction tool! It's not easy, but finally we worked it out, the initial version is so slow that it ran for one or two minutes to simplify a 3d model, but it can fit our needs.
With Unity's Asset Store growed up, we found that we can release our own polygon reduction tool as an editor extension plug-in, so other poeple can benifit from our technology.
Six months later, Mantis LOD Editor for Unity 1.0 released! Why we named it 'Mantis'? Because mantis is fast and slim, we like the name.
That's our story, we are happy to help people to complete their own games, we have full product lines now, cover from free online service to professional solution, we hope that when you succeed, consider to buy one of our paid editons to support us.
The original name of our iPad game is '3D Safari Park: Voice Control', it is still alive on App Store, we had rename it for ASO reason, but we still like the original name.
Here is the link: https://apps.apple.com/us/app/wildlife-animal-zoo-of-3d-pets/id432459163
Here is the trailer:
User Reviews
"I tested and use your free online version, it's best tool for create low poly model, I tested pro Optimizer in max and your tool is a bit better!!! I tested a lot of tools like polygon Cruncher, but Mantis is Win in every test."
-aliyeredon2
"Really loving this asset(Professional Edition), it is really a hidden gem."
-Alfred
"I have been using your LOD package(Professional Edition) for the past few days and want to say how much I like the workflow."
-Brian
"This tool works perfectly for our needs and you can do this on animated characters."
"Recomending since this is also working in Unity5!"
-Vitali(Makers of Pixel Piracy, Quadro Delta Studio)
"Best mesh optimization tool so far"
"I have been able to reduce the size of some of my mesh, which were already well optimized, from 1600 triangles to 200 triangles with no big noticeable difference at a distance."
-Mikaël
"The standalone is very cool! so fast and simple for when I need to quickly knock out a good LOD."
-HeadTrip
"Awesome job! Great stuff!"
-New Standards Inc(New Standards was founded in 2006 as an R&D unit out of Stanford University)